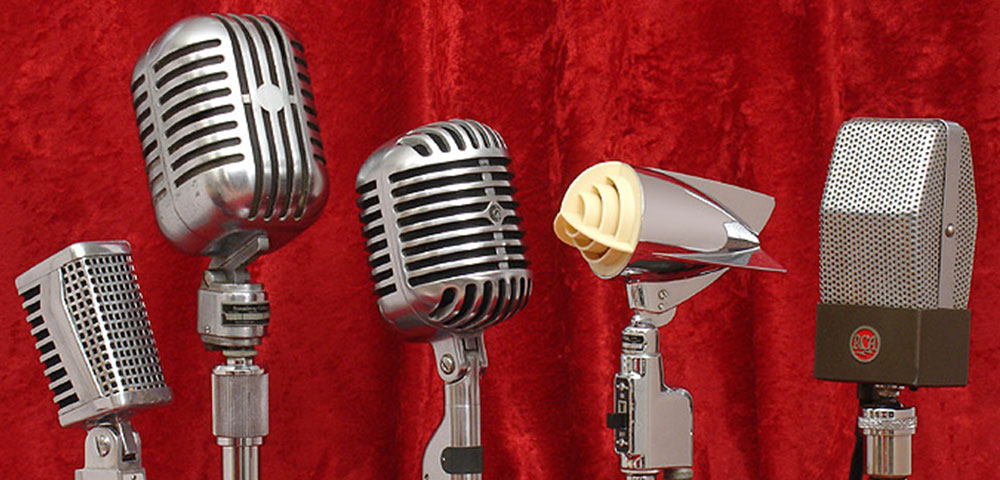 Here are the microphones that I like and use on a regular basis.
This is what I use to record everything… it's amazing and very popular in the podcasting world. I'd say it's a little more high end if you're on a tight budget, but worth it if you're in it for the long haul: Heil PR40: http://amzn.to/1fGT6vF
Just make sure you have an audio interface that allows you to connect a microphone with an XLR connection. I use a Peavey 6 USB mixer/sound board: http://amzn.to/1RAqwIg
I also love the Blue Yeti… it's USB portable… and awesome: http://amzn.to/1fGTlHe
OR, if you have a Mac, just use your earbuds! 🙂  No joke!
At the very least, just get a $30 Logitech headset, which I also have and like. 🙂
http://amzn.to/1KfrVF5
Finally, this is another one that a lot of my friends use that has great reviews too.
I don't have one, but would actually like to add it to my collection. 🙂
It has the option of XLR and USB outputs, which is awesome.
Audio-Technica ATR2100-USB: http://bit.ly/1fGYMpu
Hopefully that helps!
I create digital marketing to generate new clients for local service professionals.
Latest posts by Michael Szapkiw (see all)