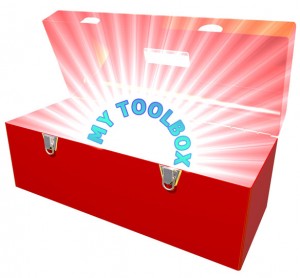 Feel free to open my toolbox. 🙂
This is my list of recommended website building resources that I refer to throughout this website or in videos and podcasts. I keep every tool you need in one place here on this page.
Please note that some of the links below are affiliate links and, at no additional cost to you, I will earn a commission if you decide to make a purchase. Any products that I suggest or recommend are only those products or services that I have investigated, find valuable in my own use, and truly feel deliver value to you as a learner on this website. I recommend them because they are helpful and useful, not because of the small commissions I make if you decide to buy something.
Please do not spend any money on these products unless you feel you need them or that they will help you achieve your goals. Any amounts I may receive as an affiliate help me to pay for this website and bring even more free website design content and resources to help you and/or your business!
Thank you in advance if you choose to follow any of the links below, but it's totally up to you.
Below are the resources I use on a regular basis in my business and that I highly recommend for you as well.
Web Hosting: Bluehost

Web hosting for your website is like buying property for a house to be built upon. You need to have somewhere to host all your website files.  You need to have your own Web hosting account so you can create your own website with your own domain name using the lessons I teach in the Building A Website Pro course modules.
Though the course modules are currently in development, you can still check out my quick start video called "Building a Website in Three Minutes with Your Own Domain Name." In it, I walk through the process of purchasing your Web hosting, getting your domain name, and setting up your website to use WordPress as the content management system. Check it out here.
If you absolutely feel uncomfortable purchasing a Web hosting account and setting it up with your own domain name, I am happy to offer this service to you to set up your WordPress website or WordPress blog. There is a one-time flat fee for setup and then you will just need to renew each year on your own thereafter. I just charge a flat fee for doing this.
In either case I recommend you buy Web hosting from Bluehost because they allow 1 click install of WordPress (which makes your website creation even easier) and cost less than $100 per year for unlimited websites. Bluehost is easy to learn, simple to use, and has a good support system with a loyal "following" of users. Definitely recommended.
And don't be turned off by the fact that you have to buy Web hosting. With pricing under $5 per month, that is dirt cheap… less than a cup of Starbucks coffee. 🙂 Anyone that has their own unique domain name has to pay for Web hosting. And trust me, you want your own unique domain name.
Buy Web Hosting from Bluehost by clicking here.
Domain Name (Your Own Branded Website Address): GoDaddy

Choosing and purchasing a domain name is an absolute essential when creating your own website.
I mentioned above that Web hosting for a website is like land for a house to be built upon. To continue that analogy, a domain name (or website address) is like your home address. It is a way to let people know how to find your website. In contrast to a street address, a domain name is also an opportunity to establish brand recognition by using your name, business name, or topic in the domain name.
Google, for example, has the Web domain "www.Google.com." And this is exactly what you need too for your professional website.
You want to have a domain name that is personal to you or branded for your business (and not an unprofessional domain name with someone else's name branded in it like www.YourBusiness.BLOGSPOT.com. Even though you can create a website for free with services like that, it's never truly your own website. In a brick and mortar setting, this would be like owning a cubicle in someone else's office building. Yes, you may have that professional little cubicle to call "yours" for your business, but you're still in the building of another business… and it's better to have your own professional business space just for you.
Before you go surfing off to the GoDaddy website, know that if you only need one domain name right now and only need to set up one website, you will already get one free domain name through your Bluehost Web hosting account purchase. So, if you choose to purchase through Bluehost as I mentioned above, you will already have your first domain. I do, however, still recommend buying additional domains through GoDaddy.
GoDaddy.com makes domain name purchasing very easy and you can almost ALWAYS purchase domain names cheaper through GoDaddy than anywhere else. They also provide bulk domain buying discounts if you're really serious about stocking up on your favorite available domains.Even if you choose to buy your domains somewhere other than GoDaddy.com, it is still a great resource for just searching available domain names.
At the very least, I always recommend that people purchase their own name if it is still available. You don't even have to build a website with it right away. Just purchase it before someone else does!
Purchasing your name as your domain name will be harder if you have a common name. But for people with unique name like mine, "Szapkiw,"  it will be much easier for you.  🙂 I also purchased the combination of my first and last name: MichaelSzapkiw.com. If you can't get your exact name, there are always ways to be creative. But ultimately, it will serve you in the long run to own your name on the Internet.
Visit GoDaddy.com now to buy a domain or at least start searching to see what domains might be available in which you are interested.
Your Website Content Management System: WordPress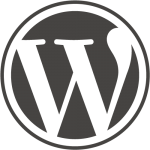 WordPress is the free blogging software I use as a content management system for my websites. It's just a fancy way of saying it's the software that allows me to set up websites quickly and easily. And WordPress will truly help you too. If you buy Web hosting through Bluehost then you can install WordPress with an easy 1-click process. You can also manually download the free WordPress software here:
A Great Theme (Design) for Your WordPress Website
For a beginner in creating a website, I recommend you just stick with one of the free themes that come with WordPress. The three WordPress themes you may see are called "TwentyEleven," "TwentyTwelve," and "TwentyThirteen." Basically, the folks at WordPress create a free theme each year. Activate the latest version and just stick with that until you get comfortable with using WordPress in general.
Free themes are fine when starting with WordPress, but I have learned from experience that buying a professional theme early on is well worth it long-term in terms of professionalism and customization options. Here are a few paid options.

The Genesis Framework from StudioPress (by Copyblogger) is an awesome framework and theme provider for you  if you are just starting out with WordPress. Simple. Solid. Great theme selections. I definitely recommend them. They are trusted by thousands and a big name in the WordPress community. You may have heard of Copyblogger.com… StudioPress is affiliated with them. StudioPress has a Web page that gives a great description of who they are and what their product can do. Check it out here. 


Elegant Themes is also a great company for WordPress themes. They even offer multiple themes for one low price giving you the option to try several on your site!
For a great selection of ready-made themes for your WordPress website, I also recommend WooThemes themes. I've used WooThemes for several of my websites and they are easy to install and customize to fit your needs. They also have a great look right "out of the box." You can check them out at WooThemes.com.
As an example, I customized a WooThemes theme for my wife's eportfolio site at AmandaSzapkiw.com.
My Updated Thoughts on Thesis: I will leave the Thesis information here if you're interested in looking into it, but since the Thesis 2.0 update, I only recommend it for you if you are already very familiar with WordPress and are a little more "adventurous" in customizing your website. Even though BuildingAWebsitePro.com (as of August 2013) is running on Thesis 1.82 (which I like), the Thesis 2.0 release still needs to become more user-friendly in my opinion. Check out StudioPress as a great alternative to Thesis. StudioPress should be much easier for you. You may have heard of Copyblogger.com… StudioPress is affiliated with them.
If you're ready for something that is a little more advanced than the free WordPress themes, adds more functionality for choosing your colors and website settings, has great built-in Search Engine Optimization (SEO), and that also offers a great system for customizing design layouts for people more comfortable with simple coding, then the Thesis framework for WordPress is a great option and my suggestion for you. I am currently using Thesis 1.82 on BuildingAWebsitePro.com.
If you are planning to build your own website for your business or for someone else's business, I highly recommend purchasing Thesis. In the long run, you'll be happy to have your website designed with a solid theme that has a great online support community and that is easily customized from simple customizations to advanced ones.
If you're interested in learning more about Thesis, click here to visit the DIYThemes website; the creators of  Thesis.
Keyword Research
Long Tail Pro: This is a top-of-the-line keyword research tool that many claim to be better and more user friendly than Market Samurai (mentioned below). I've tested it myself, and it's hard to disagree. Great for finding the exact keywords people are typing into Google.
Market Samurai: Another great tool for keyword research. This tool provides more detailed information than Long Tail Pro, but I primarily use Long Tail Pro due to it being easier to use for most keyword research that I do.
Google Keyword Tool: The original basic keyword research tool. Google's tool works well for basic queries. If you're on a tight budget, you can get a lot done with this tool, but it lacks the speed and efficiency of Long Tail Pro or Market Samurai (above).
Email Marketing
AWeber: My email lists are all powered by AWeber. Start your list as early as you can so you don't miss out on subscribers! Sign up for a $1 first month trial of AWeber.
MailChimp: MailChimp is another good choice for email service provider. MailChimp's interface is especially easy to use, and they have a free starter plan, which makes it a great choice for beginners. Just be careful because MailChimp prohibits any affiliate marketing as part of their terms of service.
Design a High-Converting Landing Page In Under 5 Minutes With LeadPages
LeadPages: Grow your business faster! This service is really amazing. When people come to your website, you likely want them to take actions like join your email list or buy a product. The best way to do this is with a solid landing page. LeadPages makes it insanely easy to create landing pages, squeeze pages, webinar registration pages, special offer/upsell pages, countdown pages, live streaming pages, thank you pages, and more (with no coding or graphic design skills needed). The folks at Leadpages also show you their highest converting pages in order! The software integrates easily with all the major email marketing software programs like Aweber, iContact, Mail Chimp, Infusionsoft, Office Autopilot, GoToWebinar, and more. Learn more here
Shopping Carts / Merchant Accounts
e-Junkie: as a shopping cart for basic ebook sales and even simple membership sites, e-junkie is a fantastic choice. It's inexpensive and simple, and we use it for several products we sell.
PayPal: You can collect credit cards, create "buy now" buttons, create recurring payments and more just with PayPal. It's probably the simplest and quickest way to start accepting credit cards and getting paid online.
More Resources to Come
I will regularly update this website design resource page. I will also be adding more resources in the near future to include many more free and paid WordPress themes and plugins that I have found helpful and that I use regularly to make my life easier. 🙂  Anything referenced as a resource in the learning modules will also appear on this page.
I hope you have found this resource page helpful. If you have any questions or suggestions for anything that I've shared above, feel free to contact me. I aim to continually improve the information and learning experience that you find on BuildingAWebsitePro.com and a big part of that will be from the constructive feedback from friends and visitors like you, so thank you for your thoughts.
All the best,
Michael Szapkiw